Day 24
I've come to realize that I am one of those people that they talk about in comic-strips, one of those people that they caricature with shiny brown goop all over their faces.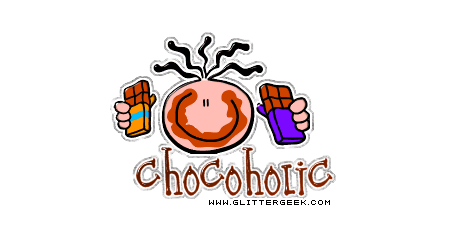 Glitter Graphics from GlitterGeek.com
That's right, I'm a chocoholic! When playing the Game On! Diet, you get 100 calories free everyday to eat whatever you want. And mine is ALWAYS chocolate! M&Ms, little Dove miniatures, chocolate hazelnut spread, hot cocoa! I never realized it before but I guess I can't go a day without it! And I'm thankful for it!